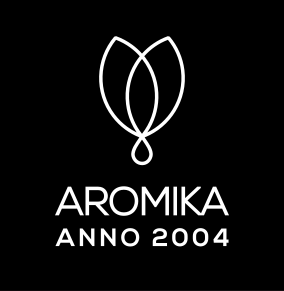 AROMIKA's history began on March 17, 2004
UAB Aromika produced perfumes during the first decade of its existence (2004-2014) and supplied them to the biggest shopping centres in Lithuania.
2015 is the year of the company's reorganisation
The company prepared its strategic development plan, negotiated with prospective partners, and introduced a policy for recruiting and attracting talented professionals.
In addition to the production of fragrances, AROMIKA has launched the air freshening service that is quickly conquering the local air freshening market. Today, AROMIKA clients include world-renowned hotel chains, sports clubs, sanatoriums, spas, car showrooms, supermarkets, casinos, chain stores and other businesses.
2016 – launching private label production
AROMIKA expands its business and introduces its brand of perfumery products to its customers. The company's many years of experience and expertise allow us not only to design and produce such a product, but also to distribute it on the retail market.
Our clients: SEL, Big Z, Mano namai, RainLand.
2016 – launching home fragrances production
AROMIKA steps into the market with a wide range of home fragrances in various forms: reed diffusers, scented sachets, scented candles, room sprays, fragrant sticks – everything for the home and indoor air freshening.
2017 – AROMIKA becoming a social enterprise
2017 – AROMIKA has become a social enterprise by offering an opportunity to work for people who, after losing their working capacity, cannot compete in the labour market. Social responsibility is an integral part of the company's policy of sustainable growth. AROMIKA is a socially responsible employer contributing to the improvement of the social balance of the country.
2018 - Launching the production of car air fresheners
The first collection of AROMIKA'S car air fresheners was presented at the world's leading trade fair for the automotive service industry in Frankfurt. The range of scented products include car air sprays, fragrance oils, wooden balls, polymer pearls, and cellulose pendants.
2019 – Company's 15th anniversary
AROMIKA celebrates its 15th birthday with higher volumes of production and distribution: with the acquisition of new production equipment, relocation of production to the new, more spacious premises, in-house created over 1,000 new unique items.